Aim of the Project
Microgarden is an indoor farming appliance that is controlled by an application. A re-design for the Ipad app with new features was needed in order to provide more guidance to the users who want to monitor their herbs.
My role was to design the  UX & UI for Ipad app.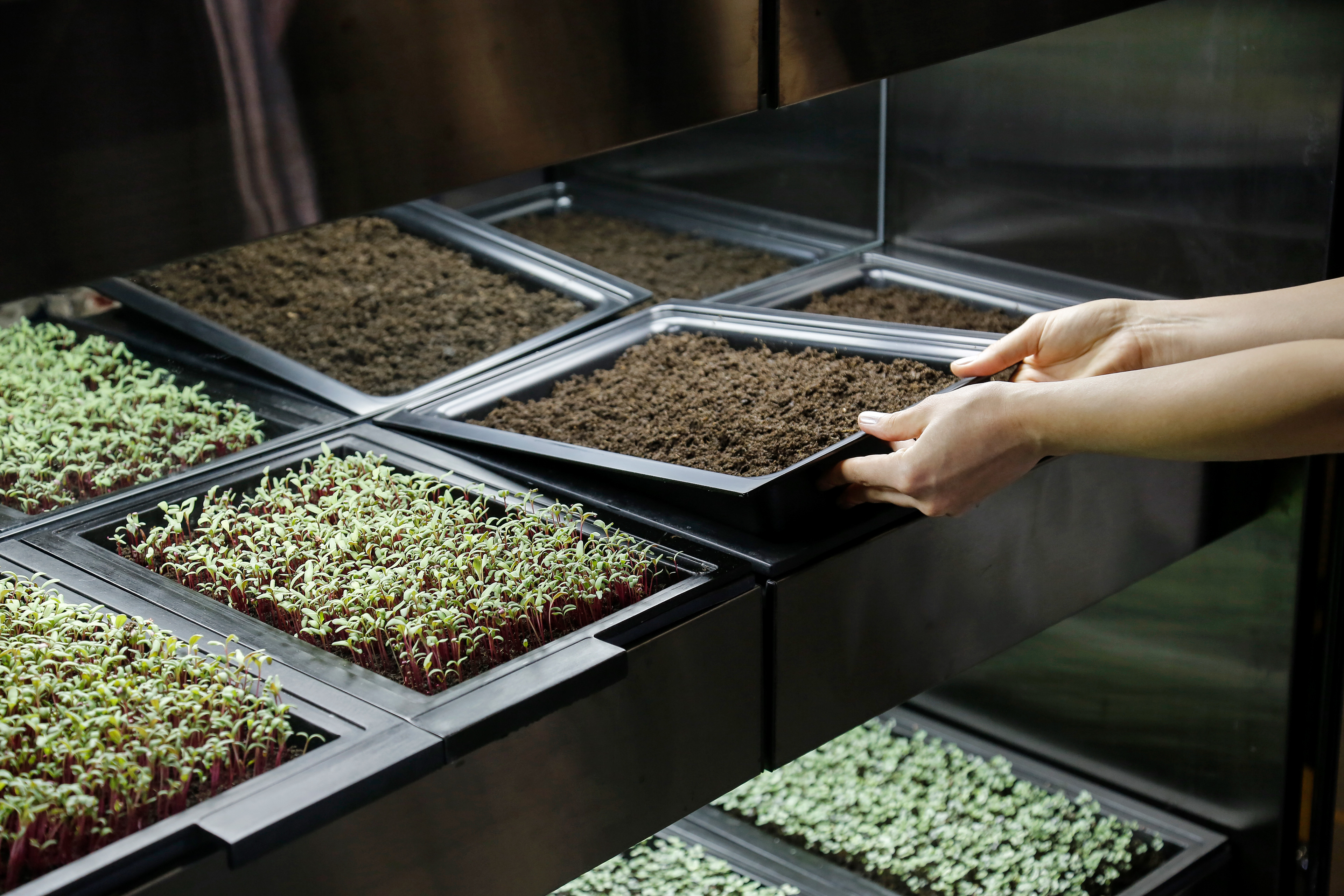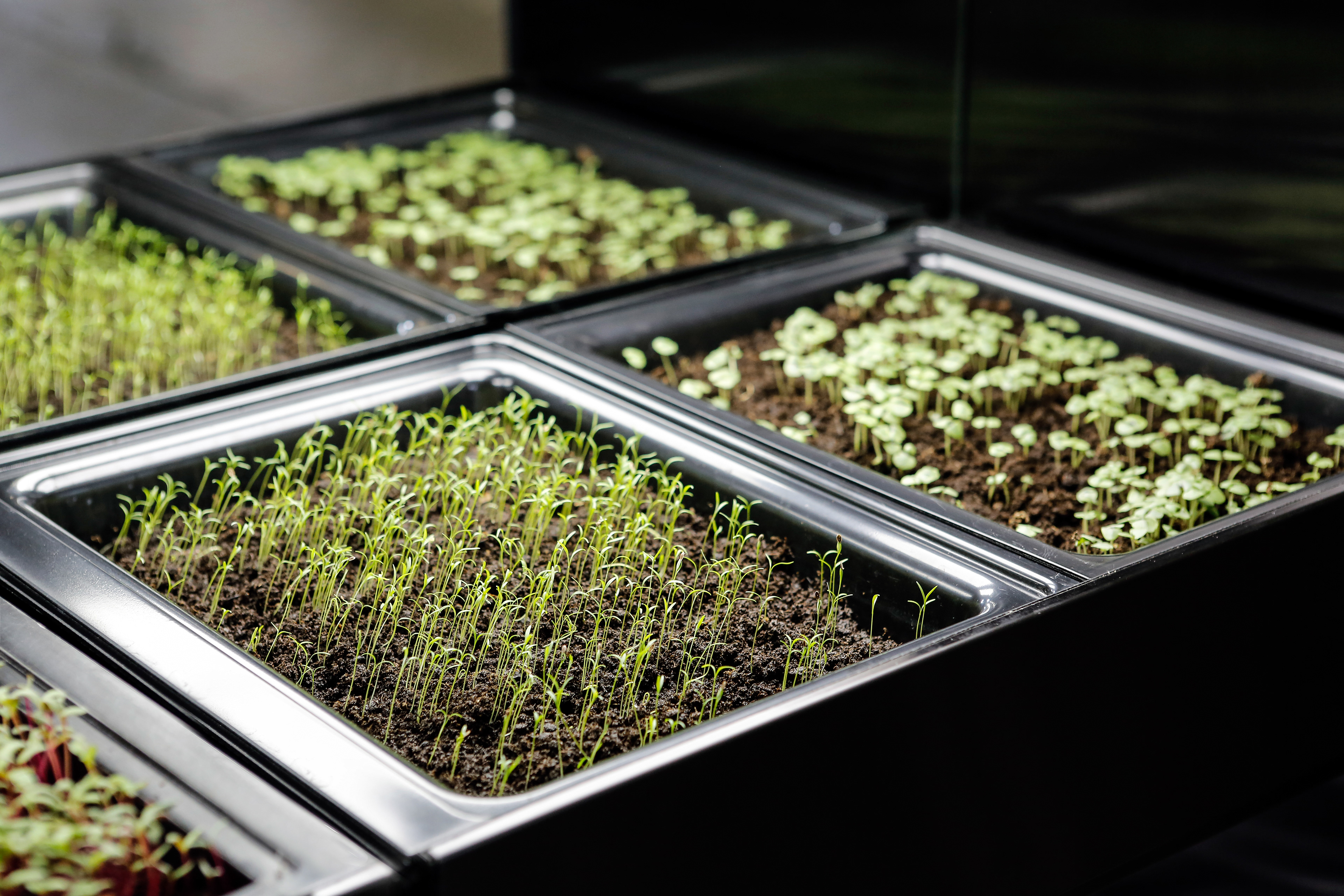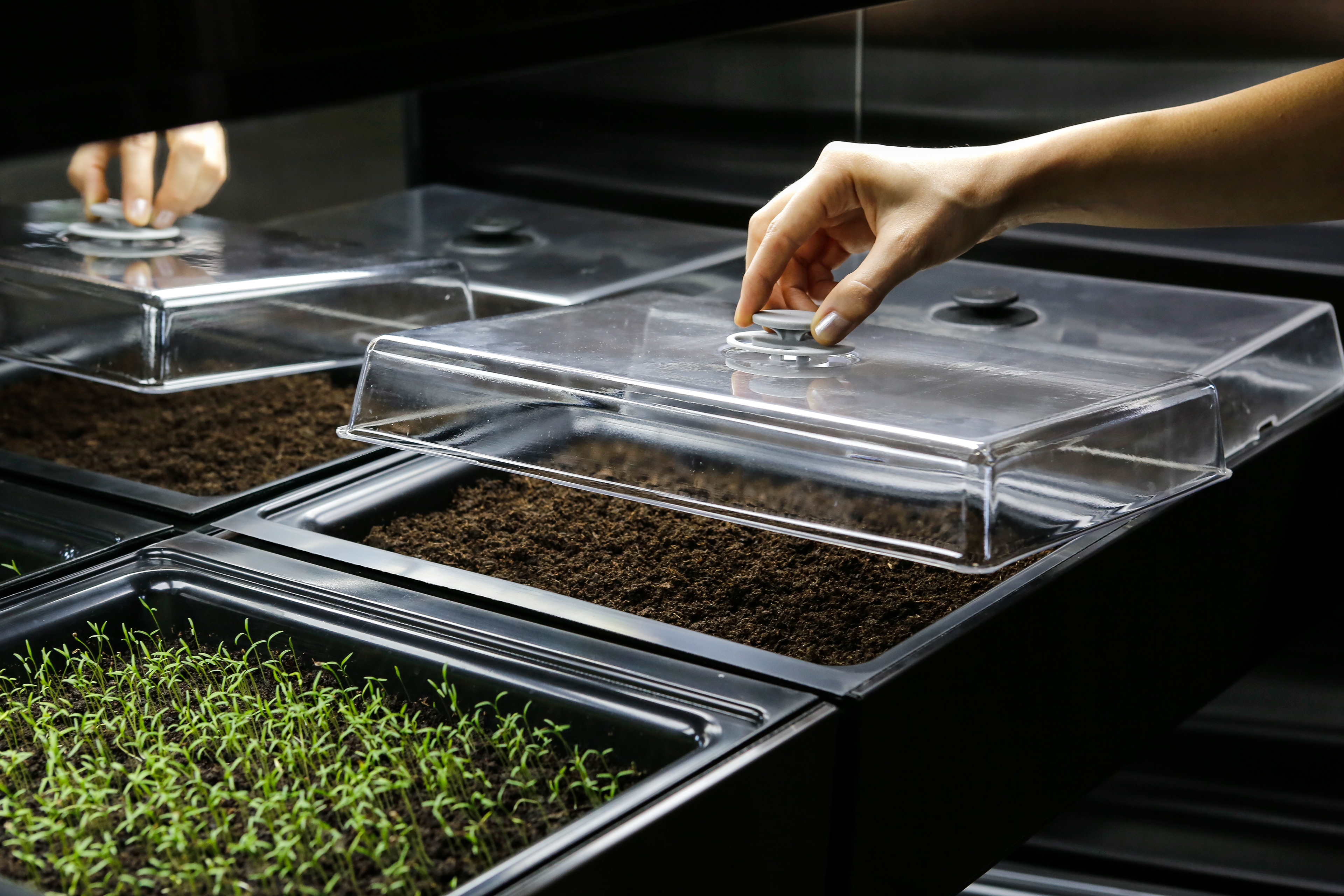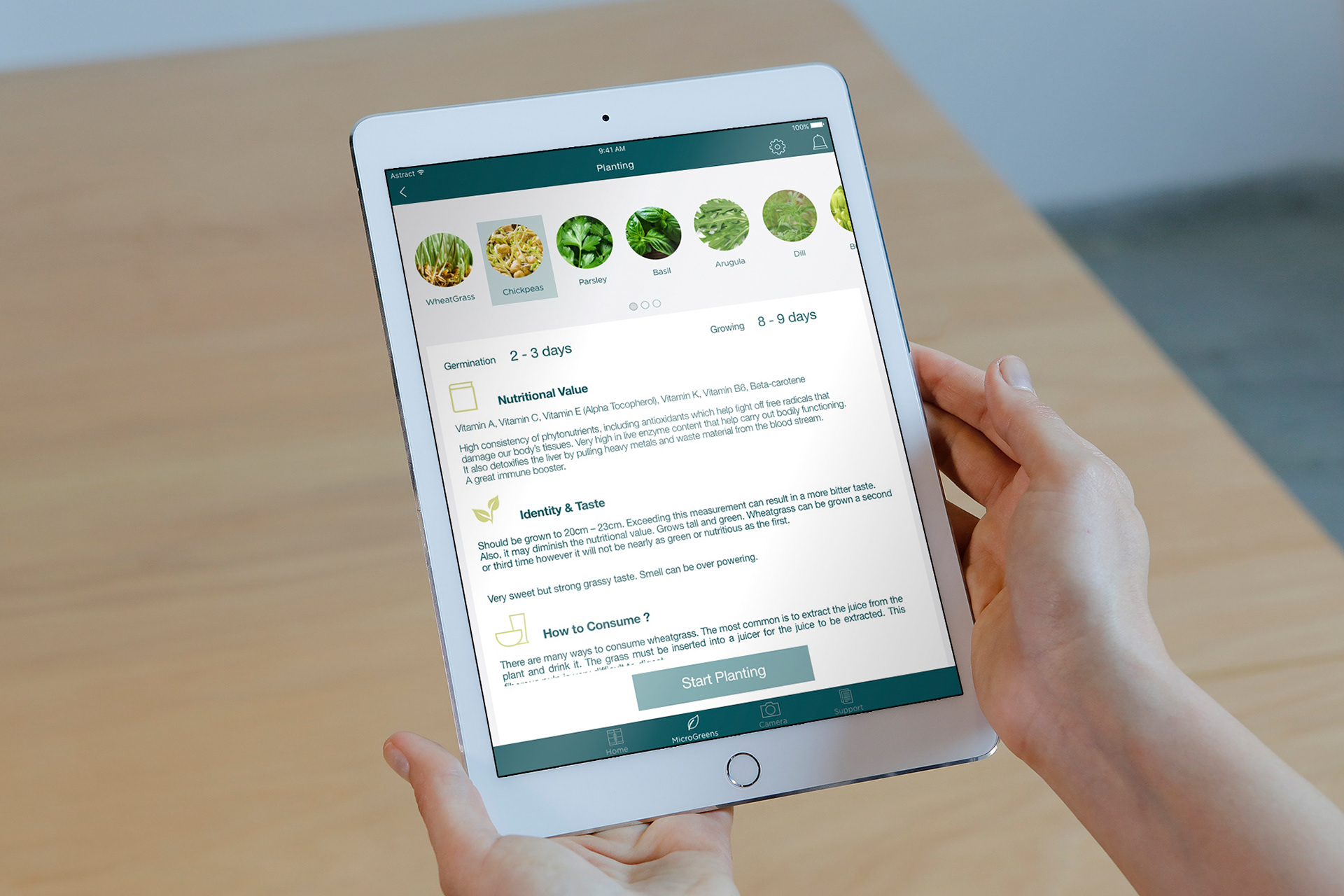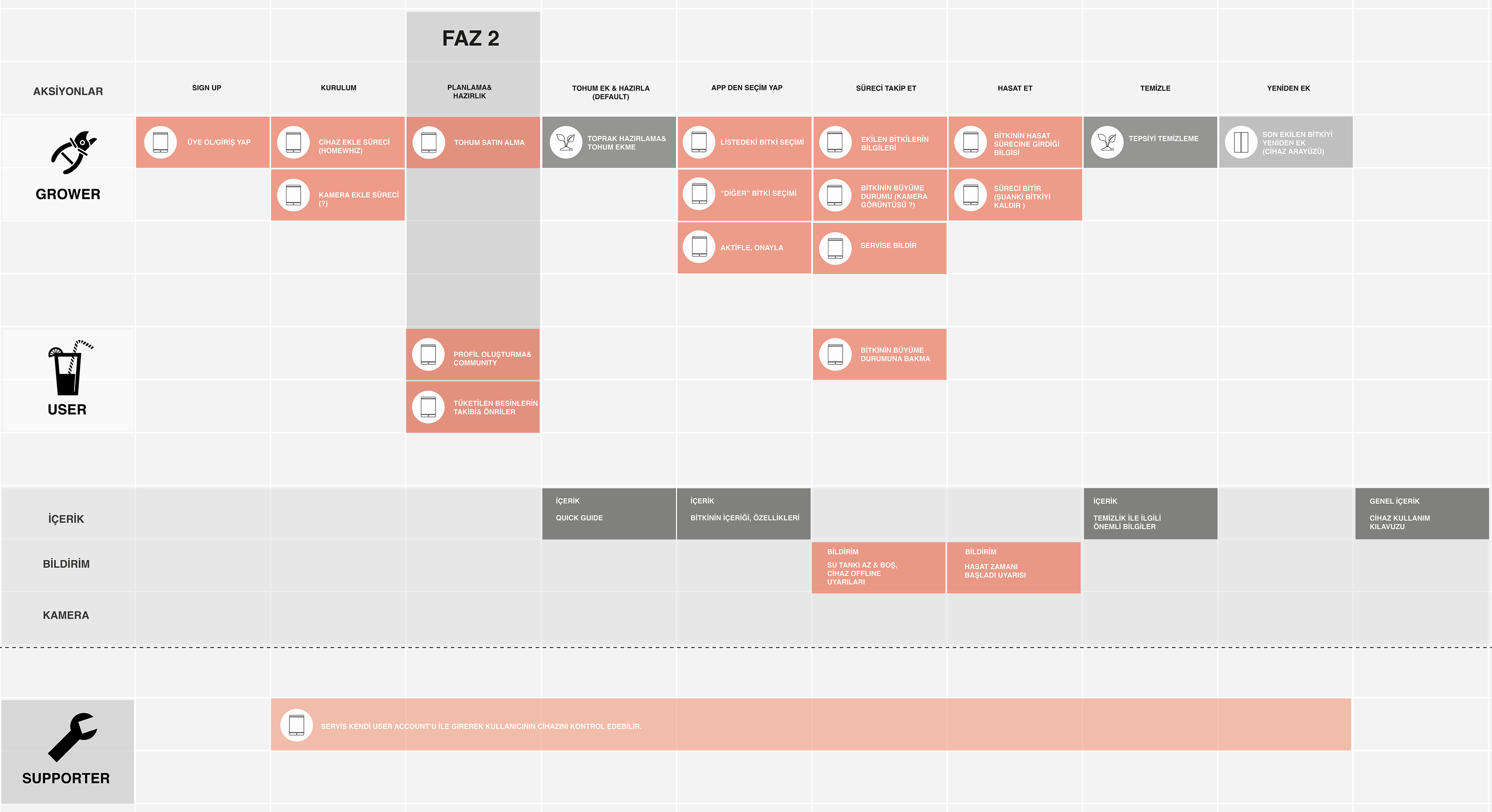 Research & Design Strategy
It was a new product for the market and business goals were still evolving and as well as marketing strategy. That's why the team was not very clear about the additional features (seed purchase, online community etc.)
I interviewed with users who were testing the product at their homes and defined 2 main types of users: The ones who actually use the product (grower) and the ones who monitor the changes (user). I created the user journey based on these users and visualized the touchpoints and showed the features on the journey. With this output; we created a roadmap and prioritized the features with PO, business and marketing teams.
Design Process 
Visualizing the user actions and question marks throughout the growing process of plants, helped me what kind of information are more important to see and what kind of actions needs to be taken more quickly.
I created wireframes and user scenarios;
Wireframes were useful to align with the development team before starting the graphic design language.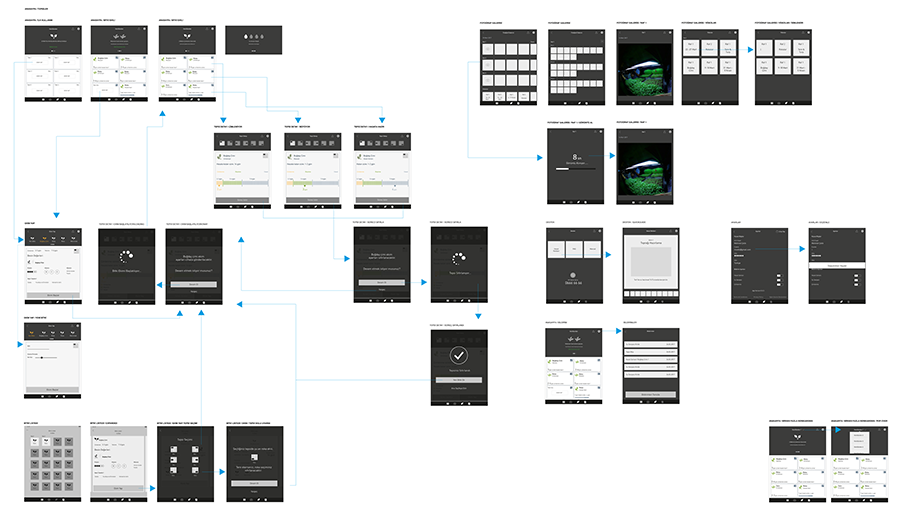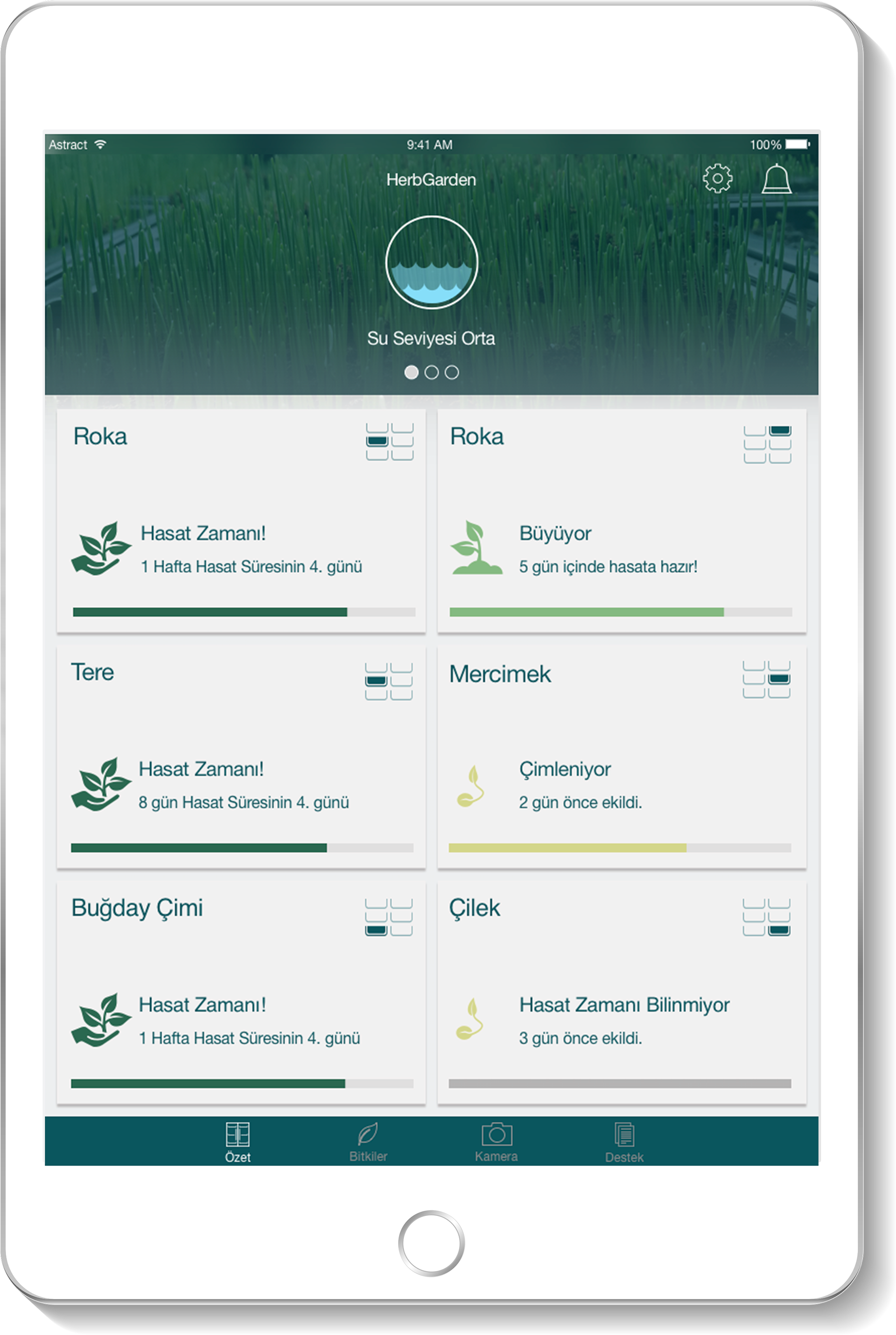 Reflections
The final design was used to test the products and we also collected  the user feedback during the product trials. I observed that  the app interface enables the communication between "user" and "observer" roles that I defined in the beginning.
The value proposition was attractive; however the size of the products was too big for usual homes. So new business models were developed for restaurants. A great know-how gained from design & production process and this led new indoor farming project concepts as the next generation of Microgarden.