Aim of the project
According to customer experience research findings, %40 of call rates are received in the 1st week of AC purchasing; customers have difficulty understanding the air conditioner status. (especially the working mode). 
The air conditioner product management briefed us to design a more easy to use remote controller. 
My role was to analyze the customer experience research findings, obtain more data about user pain points and design the user interface.
I worked closely with industrial designer and graphic designer.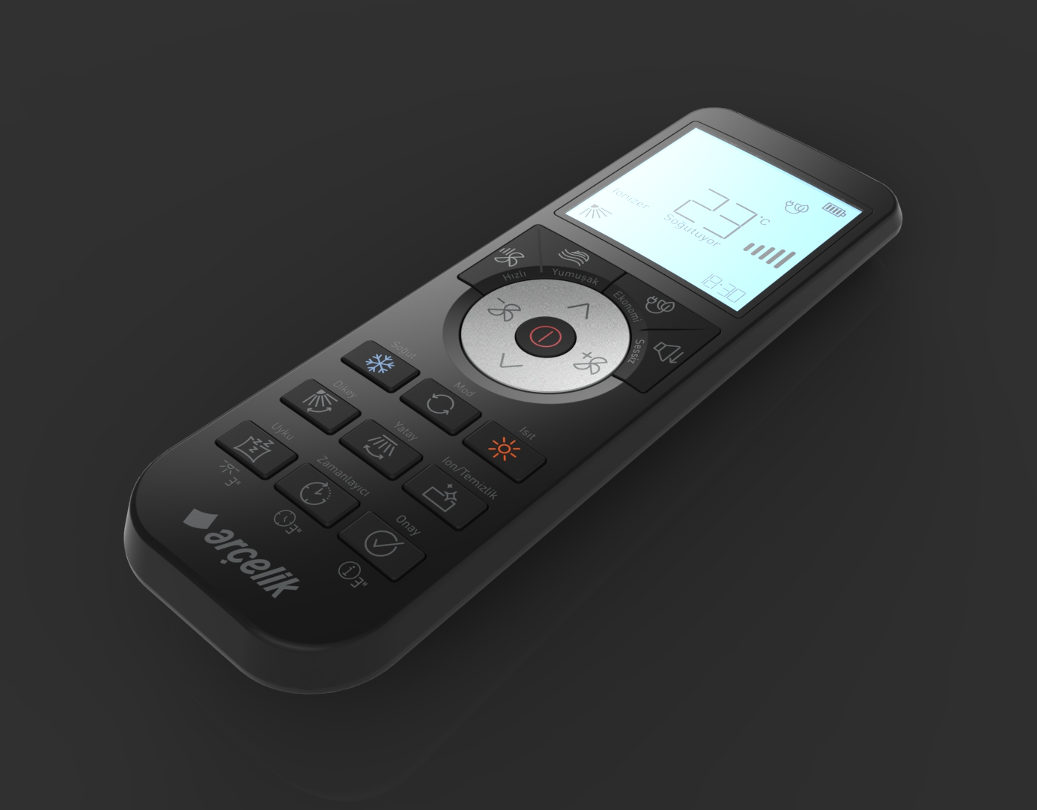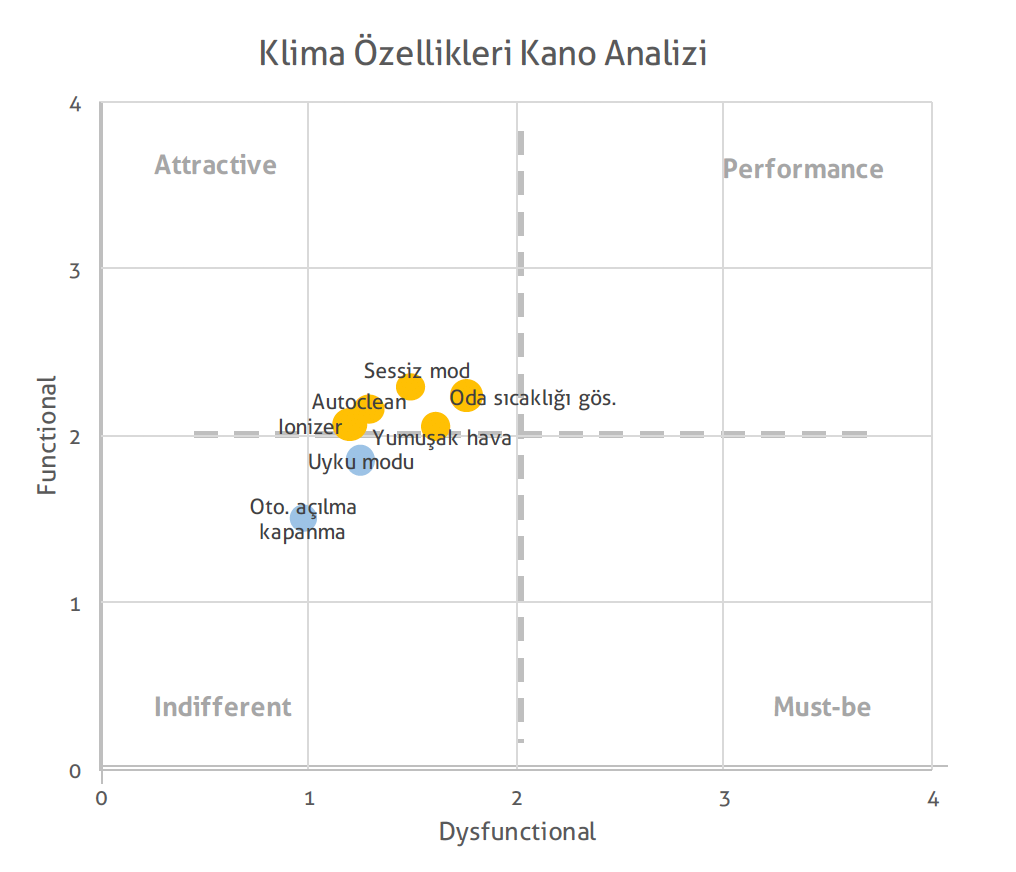 Research

I made interviews with AC users about their confusions and usage habits, analyzed call center data and made netnography to see users' most important pain points about their AC's and remote controls.
On the other hand, product management team still wanted to keep most of the functions. So we made a survey with UX research team answered by 75 users. We used Kano Analysis Method to  understand the user requirements for performance and attractiveness of features.
Design 
According to research results, we decided to apply following design decisions:
- Using icons + texts for the buttons to make icons more clear. 
- Grouping the buttons into 2 main section. Placing frequently used features and shortcuts upside and other buttons downside.
- On the screen, using texts instead of symbols for mode names.
- Showing current status for 2 basic modes  that are "heating" and "cooling" on the screen.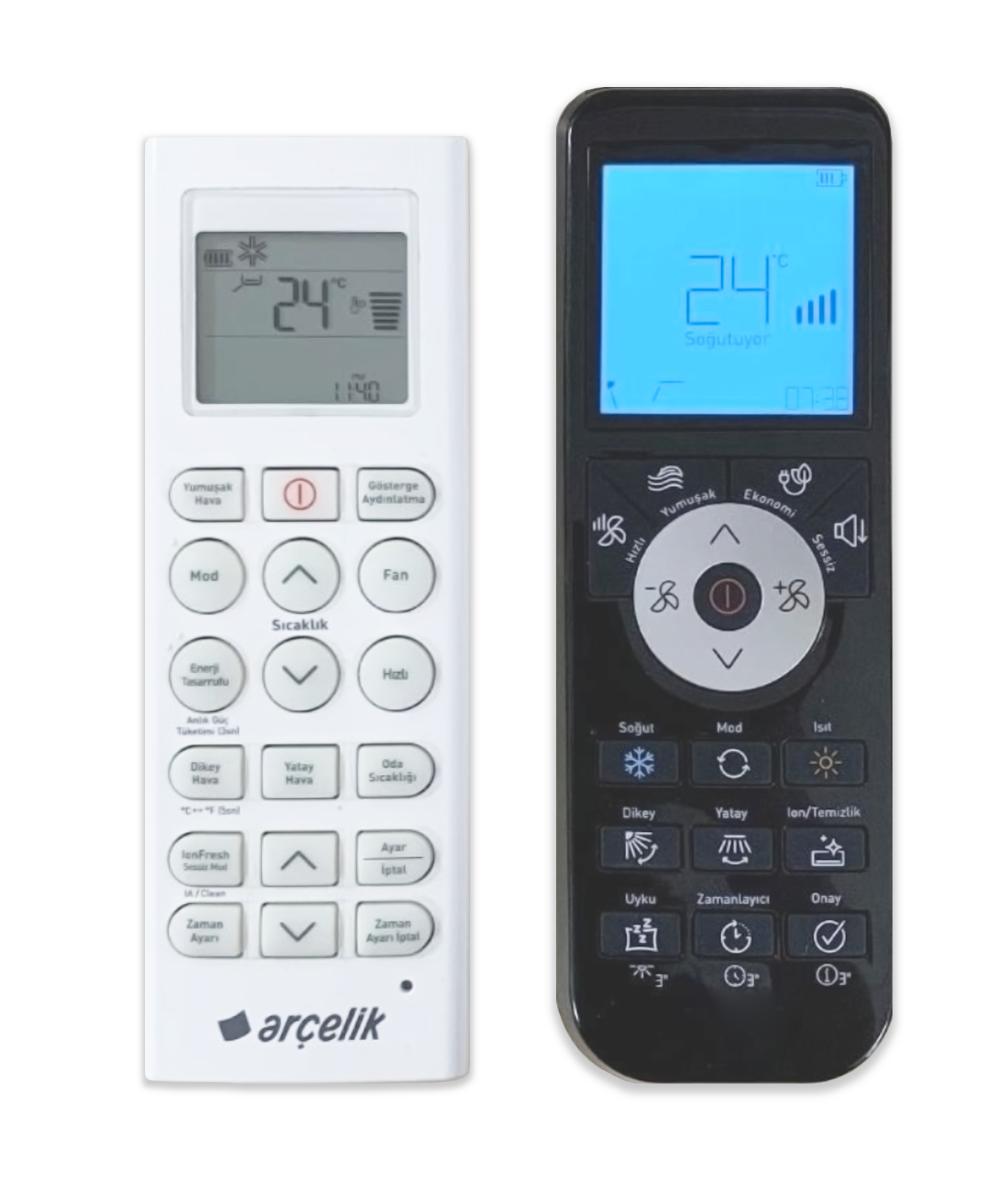 Validation
2 remote controllers were tested with 28 users and usability rates were compared to each other. Our new design showed %70 improvement. There were also comments about the readability of 7segments, and icons used to show air flow. We are also planning to implement these changes in the coming months.